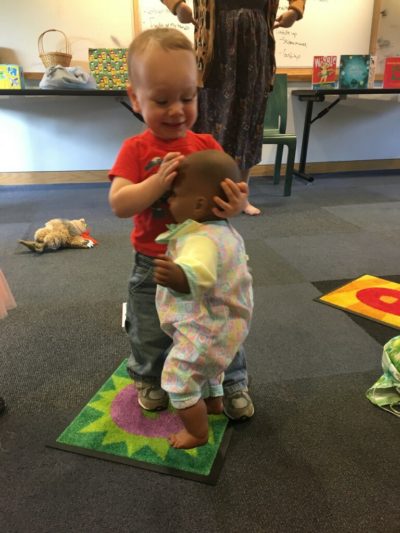 With grandma Donna Bachmann and mom Shannon O'Keefe both Reiki Masters, Bowie received Reiki frequently while he was still in the womb. Since birth he has received Reiki as he is cuddled and cared for. However, at 20 months old, he had never witnessed an actual Reiki session using hand positions. Yet, when his mom took him to the library for play day, he picked up a doll and, using a standard Reiki hand position, lovingly gave it Reiki for several minutes. His mom couldn't quite believe it and was grateful she had her camera ready to capture the very sweet moment.
Bowie is the youngest practitioner I know of. Please share your experiences of Reiki with children below. And check out the previous post, "Reiki, a Practice for the Whole Family.
©2017 Marianne Streich, Reiki for Living, All Rights Reserved. For re-posting permission, contact Marianne.
Marianne is a Seattle-Area Reiki teacher and practitioner. She is the author of Reiki, A Guide for the Practice of Levels I and II and a former editor, contributor, and columnist for Reiki News Magazine (2004-2010). See her current class schedule.